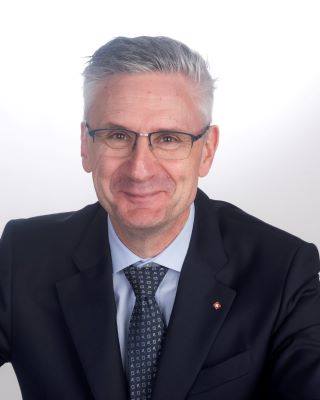 Andreas Glarner
Member of the Swiss Parliament (National Council)
Andreas Glarner is a National Council Member of the Swiss Parliament and he is President of the Switzerland-Hungary Parliamentary Intergroup. Further he is the President of the Political Institutions Committee (PIC) of the National Council. He is also Member of the Swiss People's Party (SVP: Schweizerische Volkspartei), responsible for Asylum and Migration, and he is President of the SVP Aargau. 
He is an entrepreneur, founded two companies (Airproduct and Careproduct) that are now part of international groups.
Andreas Glarner was born in 1962 on the 9th of October in Glarus (Switzerland) and he now lives in Oberwil-Lieli, Kanton Aargau.