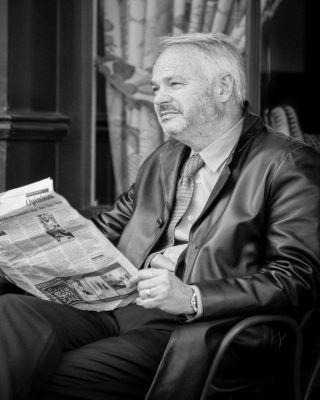 Tim Marshall
Author, Journalist, Correspondent to the BBC and Sky News for decades
Tim Marshall was Diplomatic Editor and Foreign Correspondent for Sky News. After thirty years' experience in news reporting and presenting, he left full time news journalism to concentrate on writing and analysis.
He has written six books, including Prisoners of Geography - a NewYork Times Bestseller and #1 Sunday Times bestseller which has now sold more than one and half million copies worldwide and is published in 21 countries; Worth Dying For - The Power & Politics Of Flags released in 2016, and Divided - Why We Are Living In An Age Of Walls, which was published in 2018.
Marshall began his career in journalism with three years as IRN's Paris correspondent and extensive work for BBC radio and TV, after which he joined Sky News. Reporting from Europe, the USA and Asia, Tim became Middle East Correspondent based in Jerusalem.
He reported from more than 30 countries including many conflict zones. He spent the majority of the 1999 Kosovo crisis in Belgrade, where he was one of the few western journalists who stayed on to report from one of the main targets of NATO bombing raids. In recent years he covered the conflicts in Iraq, Gaza, Afghanistan, Libya, and Syria.
Marshall's first book, Shadowplay: The Overthrow of Slobodan Milosevic, was a bestseller in former Yugoslavia and continues to be one of the most highly regarded accounts of that period. His next book, The Power of Geography, is due out in the spring of 2021.